If you have trouble building active referrals in your favorite bitcoin websites, We can help! Just purchase one of our lifetime marketing memberships and we will do all the marketing work (using many methods) to your referral link For As Long As The Website Is Online (a.k.a Lifetime…Forever!).
You can purchase multiple memberships to promote multiple referral links.
The referral builder memberships will work for ANY Cryptocurrency based website.
Get each membership for a

One Time Payment of  Only $100 in Bitcoin.
Proof of skills: ?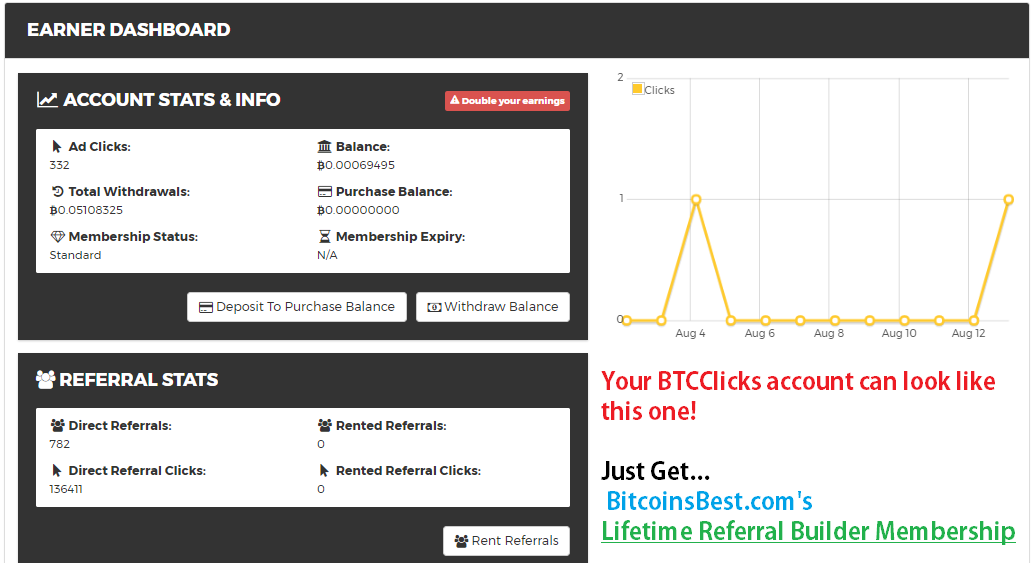 …Or MoonBitcoin

…Or A Bitcoin Casino

We can promote and build REAL referrals for ANY cryptocurrency related website!
Purchase Your LIFETIME Referral Builder Membership Below:
One Time Payment
$100 in Bitcoin
Pay Now